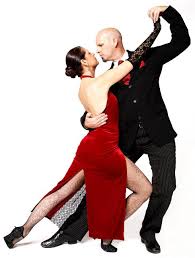 Join us for a fun in the sun on our:
Mexico Dance ADVENTURE Retreat!
APRIL 1-8, 2017
with acclaimed international dance instructor
Ari Levitt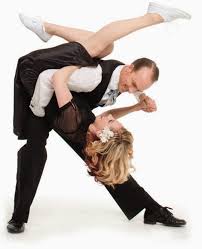 PLEASE NOTE:
Single Leads are needed to help take follows off of the waiting list!
Due to an initial lead/follow imbalance in registration, we will need to put all further single follows on a waiting list for the Mexico retreat (please complete the registration page none-the-less. When a space opens up, we will be happy to honor the price that corresponds with the date you registered). All single leads and lead/follow couples will still be admitted right away. Our sincerest apologies for any inconvenience this might cause.
Come on, leads! We have follows waiting for you to get them in!
"Mexico Dance-Adventure Retreat" is the ultimate in dance adventures -- a truly incredible blend of travel, play, & learning!
The week is specifically designed for dancers who not only want to experience the tropical beauty & splendor of Mexico's Pacific Nayarit coastline, but who would also love to do so in the company of a fun group of like-minded fellow dancers & travel-adventurers!
During Mexico Dance Week, we use the seaside village of Chacala as our veritable playground -- relaxing, taking in the casual vibe, exploring the region's natural beauty, enjoying unique local dining & dancing opportunities, attending dance classes together, and spending a portion of each day engaged in some kind of fun outdoor 'adventure'. This might include snorkeling, swimming, or boogie boarding on a local beach; exploring the petroglyphs at Altavista; hiking or horseback riding to "Las Cuevas" beach; soaking in the local hot springs; visiting the weekly "La Penita" market; dining & dancing to live music at the local restaurants & on the beach.
The dance classes will be Latin flavored (salsa, cha cha, rumba, merengue, bachata, and tango, PLUS optional blues, swing, fusion, ballroom and other styles at the groups discretion) with an emphasis on connection, fun & playfull combo's, and effortless partnering.
There are also numerous fun activities that you can do on your own, from relaxing on the beach, birding, enjoying a morning stretch on the huge Palapa-covered deck, engaging with the wonderful people who live here, swimming in the calm bay, taking a yoga class, soaking in the ocean-view infinity-edge pool, enjoying a margarita with toes in the sand, learning spanish with a local tutor, or volunteering for a few hours at a local school. The sky's the limit!

Join us for an incredible
Mexico Dance Adventure!
Details & Registration at: www.mexicodanceadventure.com