For the

summer

, instead of running a separate early and late-night session, we will be consolidating our dance into one fabulous event, with a

FREE

beginning lesson from 8:00-8:30pm, and the mixed variety dance from 8:30-11:00pm (or later at the DJ's discretion). Entrance is still only $10.00 (Best deal in town!) Come on down and have fun!
2nd & 4th Fabulous Friday's
VARIETY DANCE, and LATE NIGHT WCS, FUSION & BLUES!
@ Om Culture (See the Schedule Below)
Join us for our wonderful new Friday series of MIXED VARIETY DANCES at Om Culture,
2nd Fridays
"Fabulous Variety Dance

Enjoy the perfect mix of Swing, Fox, Waltz, WCS, NC2S, Ballroom & Latin tunes, plus a healthy smattering of other dance styles (blues, fusion, 1-step, zydeco, etc). Doors open at 7:45. Ari teaches a fun all-levels class from 8:00-8:30pm (FREE with admission to the dance) followed by a wonderful mix of music and dance tunes for your pleasure and enjoyment.
4th Fridays
"Fabulous Variety Dance
It's our "Best Of..." mixed music night at Om Culture. Enjoy beautiful mix of Swing, Fox, Waltz, Ballroom & Latin tunes, plus a healthy mix of other dance styles (wcs, nc2s, fusion, 1-step, etc). Ari teaches a wonderful all-levels dance class at 8:00 (FREE with dance admission), followed by a fabulous mix of music for your dancing pleasure.
WHEN: Most 2nd & 4th Fridays (see schedule)
7:45pm: Doors Open, Pre-Dance Music

8:00pm-8:30pm: Dance Lesson (FREE with admission) Style TBA

8:30-11pm: "Fabulous Friday Variety Dance" (waltz, swing, blues, ballroom, Latin, WCS, NC2S, and more!)
WHERE: Om Culture, 2210 N Pacific St, Seattle, WA (plentiful free street parking on Northlake Ave. CLICK HERE to see a map for parking)
COST:
From 8:00pm on... (Lesson AND Dance, or Dance Only): $10
PAYMENT: cash or check only at the door.
**There is also a "Pay-What-You-Can" option for those in financial need (We don't want cost to prohibit your participation if you really can't afford it)
NEXT DANCES:
June 9th (2nd Fri) *Waltz Fest NW!

June 23rd (4th Fri)

July 14th (2nd Fri)

*Bastille Day Party!

July 28th (4th Fri)

Aug 11th (2nd Fri)

Aug 25th (4th Fri)

Sept 8th (2nd Fri)

Sept 22nd (4th Fri)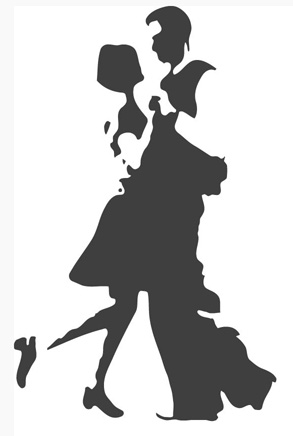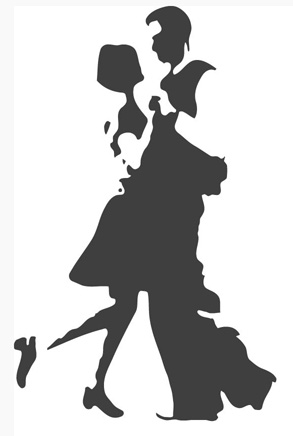 Join us Oct 28th: PRE-HALLOWEEN EVE
at Om Culture for
The "Black Cat Ball"
A Rollicking Night of Rhythm & Boo's!
It's going to be a GRRRRREAT night of music, dance, and more!
WHEN: Friday, Oct 28th, 2016 (7:30-11:59pm)
7:30-8:00: Special Wine & "Boo's" Happy Hour and Social! Come mingle & meet other dance enthusiasts :)
8:00-8:30: Pre-Dance Lesson: Learn the "Monster Mash!
8:30-11:59: Ari DJ's a wonderful mix of Halloween "Rhythm & Boo's" (plus other variety music) for your listening and dancing pleasure!

WHERE: Om Culture (2210 N Pacific St, Seattle)

TO BRING: A Fun New Look! (...of your choosing)
Finger Food to Share! (Fun!)

COST: $10 (Cash or Check at the Door)
Join us this summer in Seattle for
"Dancing til Dusk" 2015
15 glorious summer evenings of free music, dance lessons, and dancing in downtown Seattle parks!

PLEASE NOTE: This is a no host event, which means just come on down, jump in for the lesson, and you'll meet dozens of friendly new folks while rotating from partner to partner during the class! The 1st hour is always a beginning dance lesson -- no experience or partner required!

CLICK HERE for full details, directions, maps, band & teacher bio's, etc
Rain Hotline: 206-264-5646
========= SCHEDULE ===========
• Tuesdays in Westlake Park, 6-9:30pm (401 Pine St., Seattle, WA)
Jul 14 — Swingin' In the Rain w/ Dina Blade | Retro Swing
Jul 21 — Buena Vibra | Salsa
Jul 28 — DJ Koichi | West Coast Swing
Aug 4 — Kevin Buster's Lunch Money | Swing and Blues
Aug 11 — Solomon Douglas Swingtet | Swing
Aug 18 — Jessica Lynne and the Cousins | Country & Western
• Thursdays in Occidental Park, 6-9:30pm (250 Occidental Ave S., Seattle, WA)
Jul 9 — Mach One Jazz Orchestra | Swing
Jul 16 — Chicharra Tango | Tango
• Thursdays in Freeway Park, 6-9:30pm (Enter Freeway Park at 6th and Seneca, 600 Seneca Street, Seattle, WA)
Jul 23 — Portage Bay Big Band | Big Band Swing
Jul 30 — Ranger and the "Re-Arrangers" | Gypsy Swing/Variety
Aug 6 — Little Bill and the Blue Notes | Swing and Blues
Aug 13 — Swamp Soul with DJ Sean "Gatorboy" Donovan | Zydeco and Cajun
Aug 20 — Valse Café Orchestra | Waltz and More!
• Thursdays in Bell Street Park, 6-9:30pm (Bell Street and 3rd Avenue, Seattle, WA)
Aug 27 — DJ Chris Jones | West Coast Swing
Saturday, Aug 29, 4-8pm, $15/person — Fundraiser with KGB | Waltz and More!
======== GENERAL INFORMATION ========
All dances and lessons are FREE thanks to the support of our sponsors — please support and acknowledge their contribution!
• Please check the location of each dance as they are in one of four parks downtown. See MAP LINK for park addresses and directions.
• In case of inclement weather call the Rain Hotline at 206-264-5646 to determine if the event will be cancelled.
• Every night, the first hour will be a beginning lesson in the dance style for the evening. There is a dance floor; if possible wear clean shoes that slide and do not black-mark the floor. No experience or partner is required for the lesson or dance. Each lesson will start at the beginning with the basics and will build in complexity, so be on time to get the most out of it. We have hired some of the best instructors in the city — this is your opportunity to learn from them!
• Parking — Available on the street or in lots close by. Meters are free after 8pm, so keep that in mind when parking. Earlier arrival often translates to less frustration, so plan accordingly and consider carpooling, the bus or bicycle.
• Valuables — Please also keep in mind that these dances are in public city parks. Leaving valuables where they can be picked up by passersby is risky. Plan to keep a car key and any money with you and leave your valuables at home.
• Water and Beverages — There may or may not be water or beverages in the area for purchase, so we recommend that you bring a bottle of water with you. Please take your bottles and trash with you when you leave and recycle for the good of the planet!

=========== Help support Dancing til Dusk! =============
There are two ways you can support these fun Dancing til Dusk events:
• If you want to contribute to the support of Dancing til Dusk, go to the Associated Recreation Council. They handle donations for Seattle Parks and Recreation, who produces DTD. You must select CCP-Downtown Park Support and then click on the "on behalf" button and enter DTD2015 in the text box.
• Join us for our fundraiser on August 29th at Bell Park!
Why not do both?
Saturday, May 16th, 2015
Ari teach teaches and DJ's for
Vashon Island's "First Saturday" Dance
WHEN: Saturday, May 16th, 2015
7:00-8:00pm: Dance Lesson (TBD) with Ari (Beginning level, All welcome, No partner needed)

8:00-9:30pm: Special Variety Dance - Ari spins a delicious mix of swing, waltz, blues, ballroom, latin, and more for your dancing pleasure!
WHERE:
Ober Park performance Hall, 17130 Vashon Highway SW, Vashon Island (just North of the Library and South of the ParkN'Ride)
COST: FREE ($10 donation suggested)